When it comes to branding, consistency truly is key. We've found an excellent article that outlines the importance of brand consistency and how it can help your business to grow online. For a tailored marketing strategy, contact us today.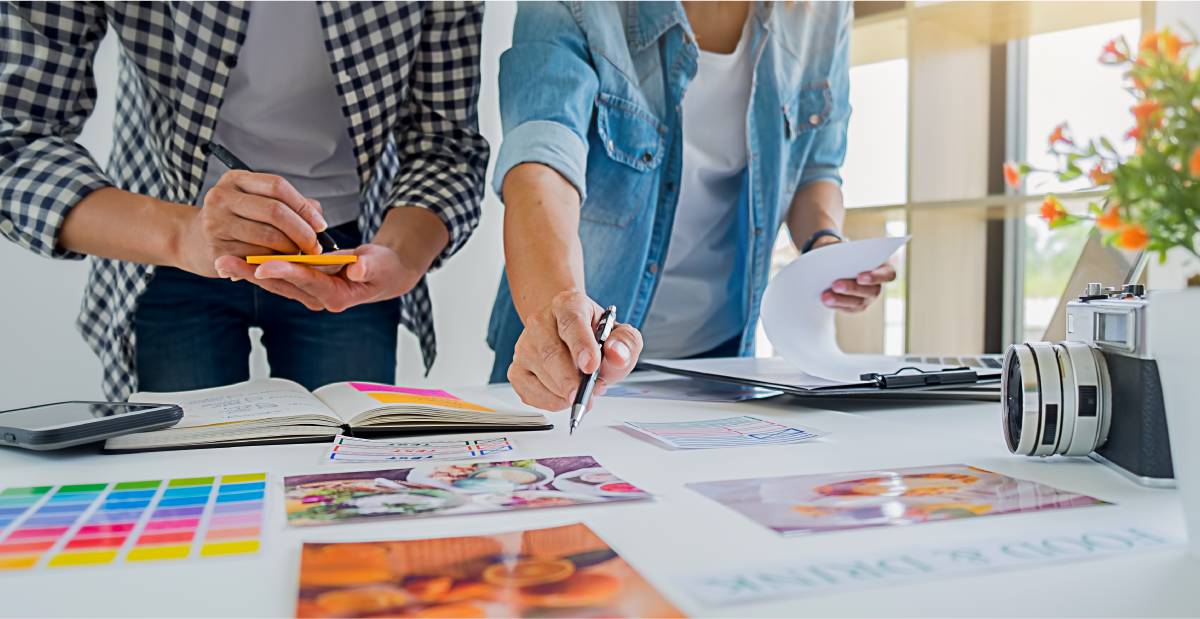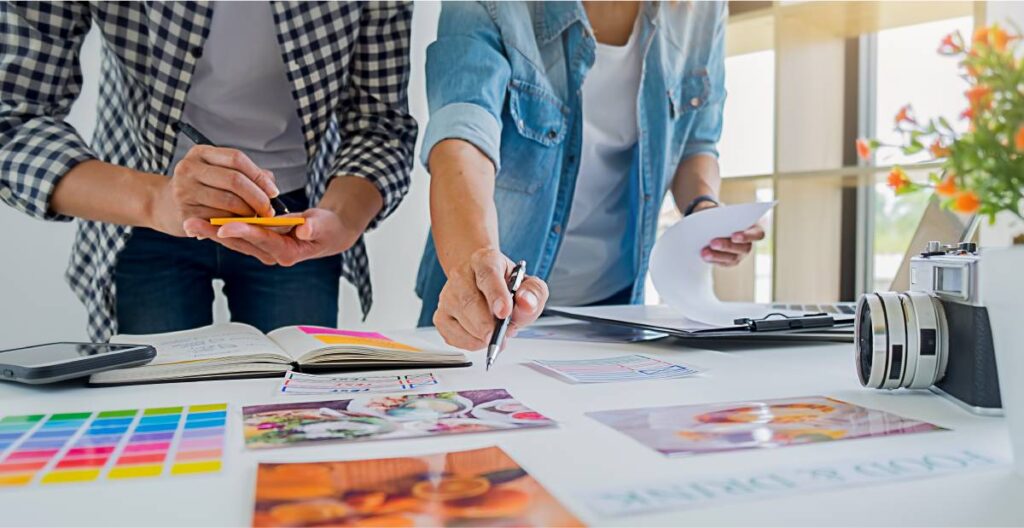 Never Miss an Edition of The Roundup
The Roundup is your fortnightly digital marketing tip, trick, or trend from the Somer Design Team. Sign up to never miss an edition: https://somerdesign.activehosted.com/f/7
The Article: The Importance of Building Trust with Brand Consistency
You're sitting in front of the TV when your show cuts to a commercial. The plain white background featuring natural, smiling women in white tees and tank tops gives off a light and fresh feeling. Without a voiceover or logo, you automatically know the commercial is for Dove. How? Through the recognition of consistent brand message, such as the celebration of real beauty and a fresh, clean aesthetic. By continuing to use these attributes to build on their brand story, Dove has built brand consistency that allows them to be recognized by consumers around the world.
What Is Brand Consistency?
Brand consistency is how an organization delivers messages aligned with its core values, brand promise, customer experience, and brand identity elements. It refers to how "on-brand" all of your company's marketing content is with respect to your brand identity and brand guidelines. Brand consistency ensures that your brand is easily recognizable across all marketing channels and touch points. This creates a cohesive consistent brand identity, unified experience for both existing and potential customers.
In order to foster lifelong customers, companies need to build trust through brand consistency. The more consistent your brand is, the more recognizable it is to consumers, providing a feeling of reliability. This helps your customers get to know your brand on a more personal level.
According to Harvard professor Gerald Zaltman, 95% of purchasing decisions are subconscious, showing that purchasing is more of an emotional decision than a practical one. Because humans are driven by feelings, good marketers tend to utilize emotion-based marketing campaigns, oftentimes selling a feeling as opposed to an actual product. For example, why do you buy the same brand of laundry detergent or frequent the same coffee shop? Because you know exactly what to expect and know you will enjoy the outcome. By giving consumers a dependable experience no matter the channel of communication, you instil a feeling of brand recognition, comfort, and trust, making them more likely to purchase from you again and again.
However, brand consistency can be quite difficult for organizations to maintain. One challenge that many organizations face is that the personality and character of the individuals who create the marketing material can often outshine that of the company's brand. For large organizations, this could potentially lead to a disjointed portfolio of marketing material and digital assets when viewed as a whole.
Another challenge of remaining brand consistent is finding a plethora of ways to talk about your brand day in and day out while still keeping it relevant, interesting, and on-brand. In the same vein, maintaining a consistent brand design while keeping design fresh for new campaigns or events can be a challenge.
Finally, ensuring that your employees are brand ambassadors can be a difficult undertaking. To be brand consistent, it's important for employees to represent the brand's core values no matter what their role in the company is. By incorporating some of the below strategies, marketers can overcome these challenges and reap the benefits of brand consistency.
Strategies for Maintaining Brand Consistency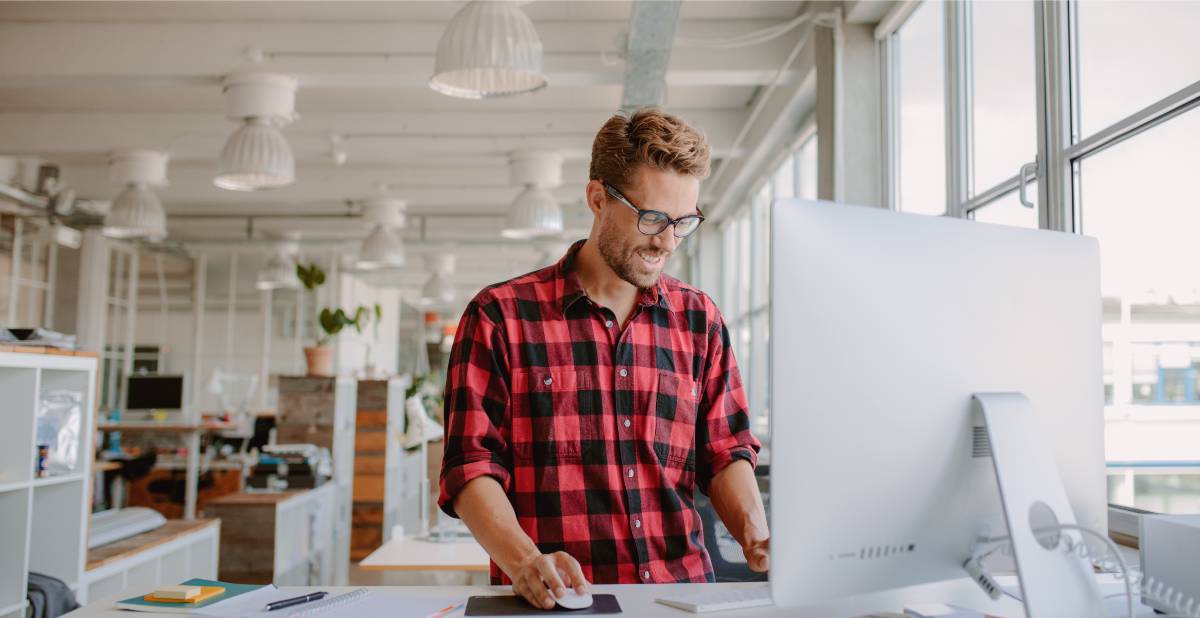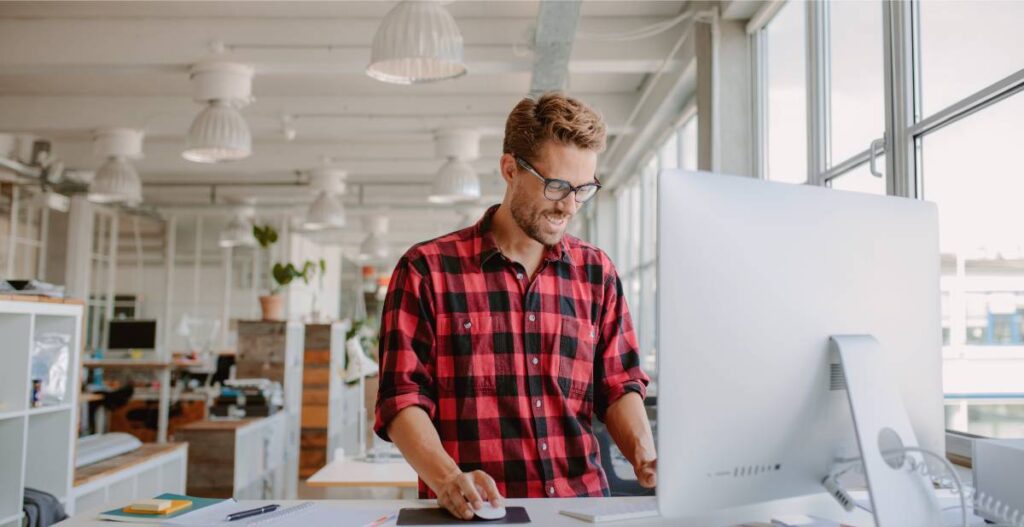 Make Branding Guidelines Easily Accessible
Branding guidelines dictate how everyone in an organization should communicate the brand to the world. This includes elements both visual (i.e. logo, typeface, color palette, fonts, photography) and narrative (tone, POV). These elements should always be reflected in collateral that's meant to showcase and speak for a company, such as a brand's story, their buyer personas, and more. One way to help encourage the marketing team is to facilitate the use of brand guidelines by creating a digital asset and brand portal that employees across the organization can access. Keeping a current copy of the brand style guide within this portal will ensure that everyone in the company has always-on access to the current branding guidelines, even as market changes occur.
Unite Visual Elements
A key branding strategy for maintaining consistency lies within its visual elements. Make sure that your visual brand is coherent across all marketing materials and is in line with the branding style guide. Take Dropbox, for example. The cloud-based file sharing platform ensures that every communication from email messages to banner ads features their instantly recognizable logo. By consistently adhering to a unified approach across every touch point, Dropbox has established an unmistakable and undeniable visual identity for itself that places it top of mind for consumers and grants it a competitive advantage.
Additionally, you should ensure that all employees have access to the necessary visual elements. An advanced digital asset management (DAM) solution can be helpful in this scenario. For instance, DAM users have the ability to lock specific content fields on marketing assets to ensure their teams can customize assets while remaining compliant.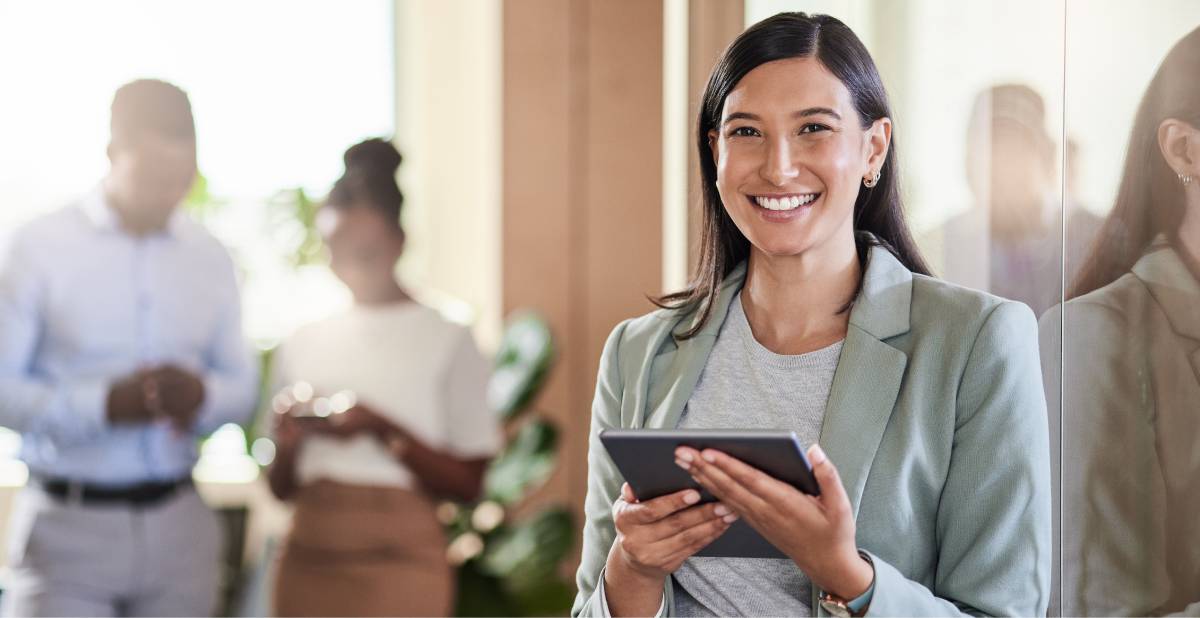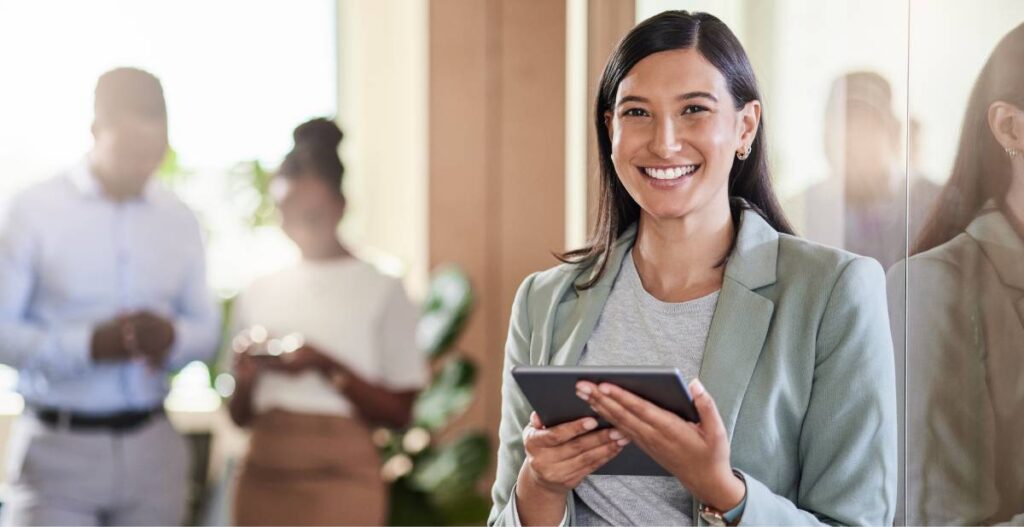 Support Internal Brand Efforts
Recognize that brand consistency is a company-wide effort. Encouraging employees to learn the brand values, brand message, and the story behind them helps organizations exude a more professional image to clients and customers. For example, B2B software company Splunk conducted an exercise a few years ago to define, articulate, and share the brand internally to new hires in order to maintain the culture as they grew from a startup to a global organization. This enabled the business to scale to greater heights while ensuring their original narrative, mission statement, and culture remained in tact. To help facilitate these internal efforts, an organization could designate a brand manager who will act as the gatekeeper for the company's products and services. Brand managers can ensure that employees maintain awareness of consistent branding, use the right brand voice across all marketing efforts, and understand the dos and don'ts when it comes to brand guidelines.
Expedite Brand Evolution
As organizations navigate internal changes to reflect shifts in the market, evolution in branding is likely to follow. Companies and their products must change and adapt to reflect new market needs. When this happens, make sure to review these changes from a branding perspective as well, keeping consistency top-of-mind. Keep in mind that the core brand values don't necessarily have to shift. Instead, changes can occur in creative elements, such as logo design, fonts, and color palette. Take a company that produces hair care products, for example. In an effort to respond to the market's desire for less plastic waste, they might change the packaging or style of their bottles to reduce the amount of plastic used or switch to recycled plastic.
Another way to look at it is to introduce a new color scheme that identifies your brand. The use of specific colors can evoke emotional responses from different target audiences. For example, conveying trustworthiness in a logo might mean you include colors like blue and white. Other various color schemes can evoke other emotions, such as authority, power, and excitement. This type of brand evolution not only provides an opportunity for growth but preserves brand consistency as well.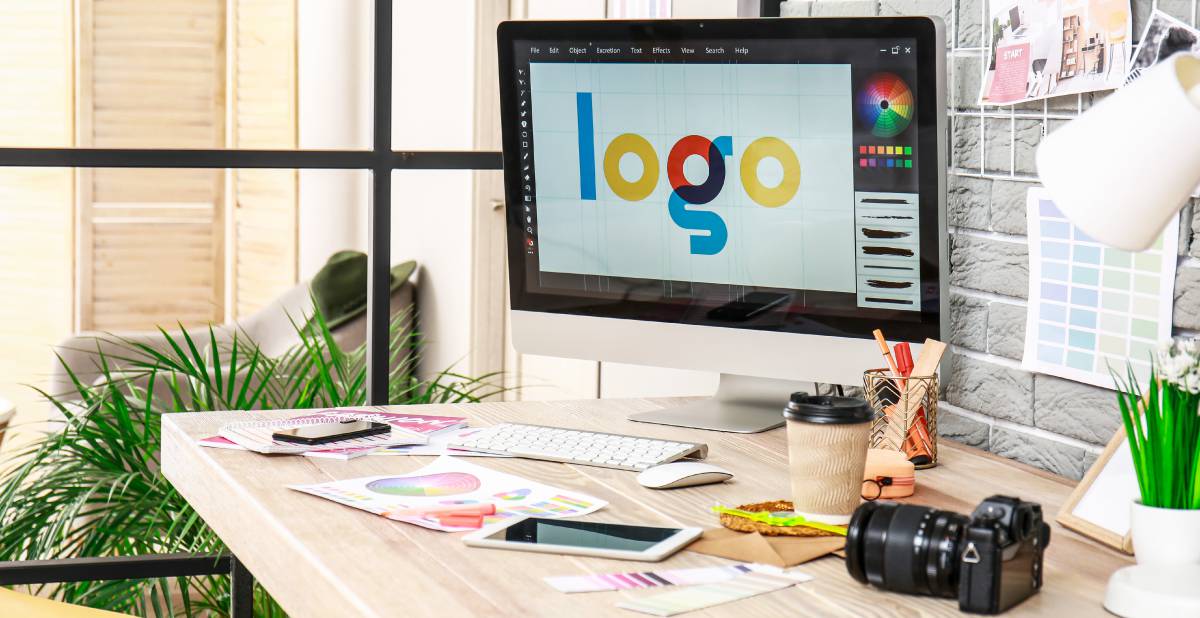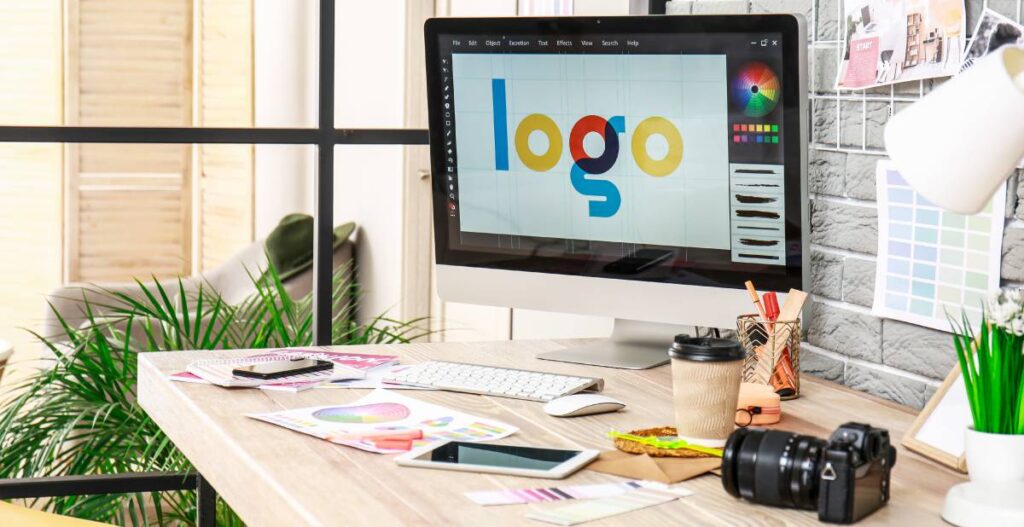 Prepare for Changes
Change is inevitable, so preparing for it in advance will set an organization up for success and create a less burdensome experience. A simple way to ensure branding remains consistent throughout various changes is to use digital asset management software.
Enlisting the help of a DAM helps organizations store all of their marketing assets and provide controlled access to employees 24/7. Because brand assets are stored in one centralized location, any potential changes to marketing materials can easily be facilitated through the DAM so no one is scrambling when the time comes to update brand collateral.
Building Trust With Your Customers
Brand consistency is a driving factor in building trust with an organization's target audience. By utilizing consistent brand messaging and visual elements that embody its corporate identity, brands can build a strong rapport with their audience, become instantly recognizable, and always strive to live up to customer expectations. By following the above strategies for maintaining brand consistency, organizations increase their brand value and brand equity by instilling a positive brand image in the eyes of their consumers.
View the original article.