They say, first impressions are the most lasting… In today's Internet-dominated world, your website is your audience's first impression of your business. It's vital then that it represents all that you and your business stand for.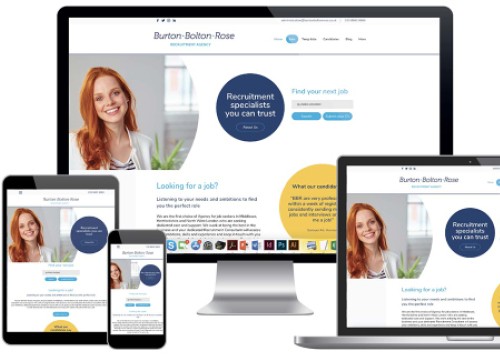 Let's start with some key facts about websites that will demonstrate how important your website is:
A typical user will form an opinion about a website in 50 milliseconds (0.05 seconds). Behaviour and Information Technology Journal.
75% of users admit to making judgements about a company's credibility based on their website's design. Stanford Persuasive Technology Lab.
47% of website visitors check out a company's products/services page before looking at any other sections of the site.
Once on a company's homepage, 64% of visitors want to see the company's contact information.
44% of website visitors will leave a company's website if there's no contact information or phone number.
I can list at least another 10 statistics… The point is that given the importance of a website in the decision-making process of your consumer or end-user, your website must reflect what you want your customers to understand about your business almost instantly. In other words, it must reflect your brand.
So, does yours?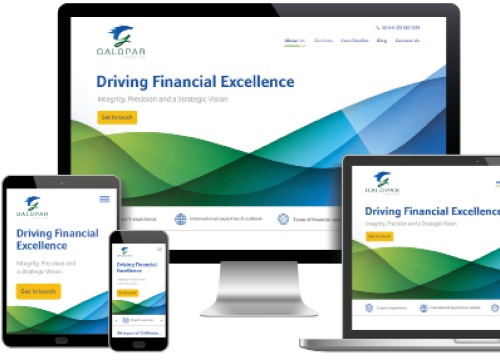 We thought we'd share a checklist of questions you can ask yourself to find out.
1. Does it align with your key messages?
Your company's unique brand message must be reflected in the design of your website. For example, if your business is a serious accounting or law firm, the tone of your content should probably be more formal and professional. On the other hand, if your business is a children's club, you can opt for a more informal and approachable tone and use of language. Use images, copy, colours and graphics to help create the brand personality you're looking for that captures your audience's attention.
2. Does your customer identify with your target audience?
You may have a target audience in mind and tailor your website to appeal to them, but do your customers see themselves in the same way? It's very important therefore to know who your customer really is and what makes them tick so that your website is designed and built to engage with them and get them to pick up the phone or email or complete the call to action.
3. Do your images and content complement each other?
Firstly, make sure your images are of a high resolution. There's nothing worse than blurry photos on a website. In fact, according to one study, online content with images gets 94 per cent more views than pages without. But the image and its look and feel must match the content. For example, if your business is a start-up with a young, trendy team, you don't want images of suited men and women in a stuffy office. And your content and tone of voice should also represent that, with perhaps the use of a more informal tone to represent the ethos and nature of the working environment of your company.
4. Is your brand message consistent throughout?
Check every page of your website to make sure that your brand message is consistent across the website. If you want your customers to know that you are for example, a company that responds to customers instantly, make sure you give them this information on almost every page through contact forms and telephone numbers and email addresses. Or if you want to show that your start-up has an open-door policy for staff and its values discussions and suggestions from staff members, make sure your photos reflect this everywhere. It will confuse audiences if your home page says one thing, but your about us page says something else.
5. Is your About Us page authentic?
This is one of the most important pages on your website as it establishes authenticity and trust. Don't feel shy in telling your customers the story of your company. It immediately establishes a human connection with your business. If your content and images are real, truthful and heartfelt, your audience will feel an emotional connection that will compel them to take the next step in the customer journey.
6. Is being helpful part of your brand strategy?
If it's not, it should be. That's the ultimate goal of any company isn't it? To provide a solution to a problem. So, make sure your website helps the end-user find a solution to their problem with your product or service. Writing helpful blogs with practical information that might help your customer make informed decisions will show them that you and your business want to help.
Your website is an incredible opportunity to convey the message of your brand's unique personality. Spend some time identifying your core values and how you want to be perceived by the public, and build your brand personality and website simultaneously to create the online presence your audience is looking for.
We suggest you spend a few minutes crawling through your website to check if you've ticked the boxes mentioned above. If you haven't, and you feel you could do with some help, give us a call. We are specialists in brand strategy and website design and have over 10 years' experience in combining them to give our customers websites that truly reflect their brand identity.
Our contact details are tel: 020 7112 9068, email: [email protected] or you can fill up the contact form on our website for us to call you back at a suitable time.