Times are changing rapidly; The trajectory of change in the last 5 years has probably been greater than the 20 years before that. People's perceptions have changed and are still changing and with it comes altered expectations, needs and wants that previously never existed and buying behaviour that requires companies globally to adopt a fresh approach.
Today, many companies are finding their current branding outdated and in dire need of modernisation to keep up with the new world.
We thought we'd share a couple of the latest rebranding stories of last year.
Previously branded as two separate companies, John Lewis and Waitrose rebranded themselves as "John Lewis & Partners" and "Waitrose & Partners", which sit beneath the umbrella brand "John Lewis Partnership".
Why? To reposition themselves within the market as an "employee owned" business – referencing that all of their employees are effectively co-owners due to holding stocks and shares within it. The company worked with their design agency for three years on this rebrand and went public in September 2018. All three brands rely on a typographical identity and a line based graphical device, inspired by the brand's history and legacy.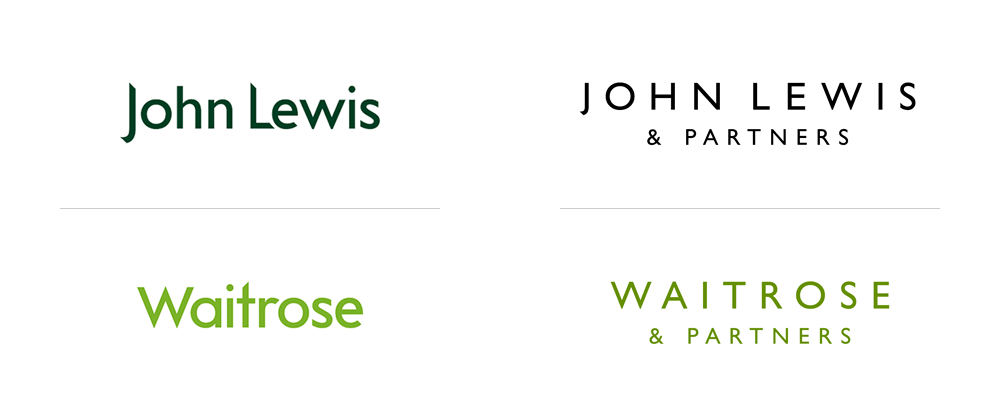 In 2018, American Express rebranded to assure its identity appealed to the current market, embracing a simple and minimalistic approach without straying too far away from their current look. American Express' new identity has three forms: two of which sit inside a box and one that doesn't – exploring new avenues to appeal to new customers whilst staying iconic to avoid alienating its current and previous ones.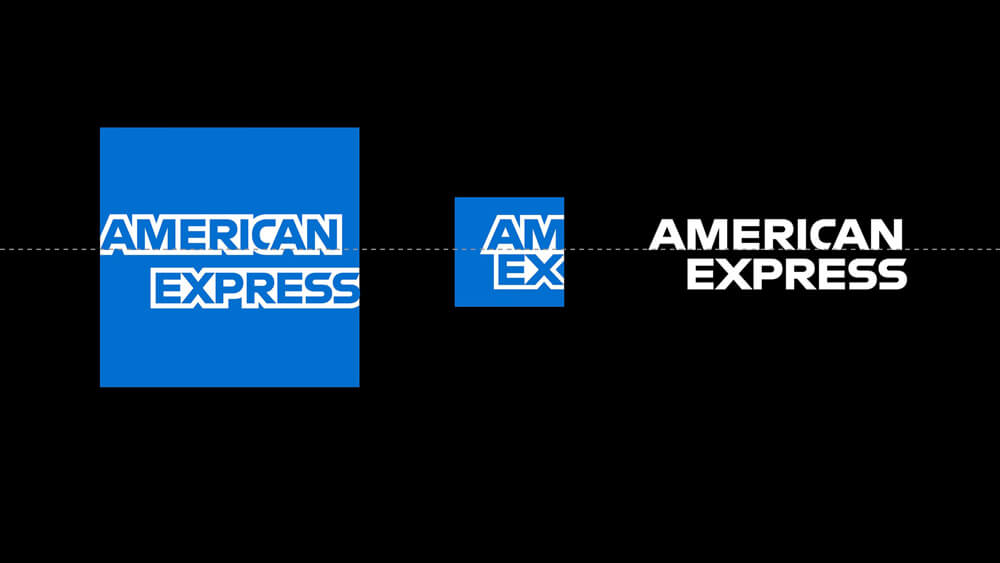 Others that have recently rebranded included Debenhams, Dunkin Donuts, Burberry, YSL and others.
Is your company amongst these; do you feel it's time for a change?
Rebranding, if undertaken, has to be done extremely carefully. It has to be well-thought through strategy, one that doesn't undermine the years of brand 'goodwill' that you may have already built up.
The most important first step to rebranding is to answer the question WHY? Why are your rebranding? Possible reasons could be;
To modernise – your current branding is dated and needs an uplift
Your business has altered direction with new offerings perhaps
Your business is entering new markets
You want to target a new group of customers
Regardless of your reason, there are some basic elements that must be considered.
Don't throw the baby out with the bath water. Take time to analyse your current branding and messaging. Assess the positives and the negatives; you don't want to alienate those who already 'get' you. Yes, you may want a fresh and modern look, but be careful about changing things too radically.
Think about your audience. Has it changed down the years? If your company has been around for a long time, it probably has. Your new consumers are likely to be more digital-savvy, users of social media and very time-conscious and more interested in social responsibility; perhaps interested in previously controversial subjects like women's rights, LGBTQ rights and such. Your brand identity will need to speak to those people as well as your older, loyal followers.
Has your product offering changed, or your service modernised? Do people buy your goods online now, instead of standing in your store looking at retail displays? Do you have an app to support your sales? Yes, to all that? Then you might just need to rethink your branding.
If you have decided to go down the rebranding route, think it through and give your new brand a story. Find out what aspects of your product or service resonate with your audience and use those as starting points in your rebrand story.
Consider your competitors; what are they doing right or wrong in their branding strategy? Are they taking customers away from you? If so, what would bring them back? Could it be your brand message?
A word of warning; one of the hardest things to put a value on is your brand equity. Sometimes it's so valuable that it doesn't matter whether your offering changes or your audience changes; a rebrand can spell disaster when the ethos and emotional associations with your original brand are compromised. So, every step of your rebrand needs to be thought through very carefully.
If you are rebranding, make sure it's done consistently, throughout your company across the board. Change all your marketing collateral, email signatures and make sure all your employees are as engaged and invested in the process as you are.
Our suggestion would be to hire a brand consultant Like us J. Look for someone who can investigate your company's emotional triggers (the ones that work for you and your audience) and be able to extract the less obvious sentiments that will help put the message across. But find someone who is not gung-ho about changing everything (see point 6, above) and understands the subtleties of the art of branding and rebranding.
This DesignWeek article has a collated a list of some of the biggest rebrand campaigns for 2018. You can decide whether you deem them successful or not.
Somer Design has, over the years, built the skills and capabilities to brand and rebrand companies through careful consultation, in-depth research and a detail-oriented approach. If you believe we can help you take your brand to the next level, please do give us a call.
Our contact details are: tel: 020 7112 9068, email: [email protected] or you can fill up the contact form on our website for us to call you.