You have invested time, money and energy into creating your website, but have you got a reliable plan to maintain it? With a care plan by Somer Design, you can ensure that your website is functional, secure and high-performance 24/7, all year round.
What is a care plan?
A WordPress care plan is a maintenance and support package that ensures your website is live, functioning well and secure at all times. It includes software updates, technical support, backups and troubleshooting.
Why do you need a care plan?
Impact on performance
Website performance, load time, downtime, and uptime depend on the WordPress software and plugin functioning as they should. If your website isn't maintained and goes down, your customers cannot engage with your business online.
Avoid DIY
Unless you are a WordPress expert, we suggest you hand this task over to a professional. The last thing you want is to play with installing updates, break a link or cause the website to issue error notices. Get someone (like us) to do it for you. That way, you can get on with running your business without worrying whether your website is doing its job.
There are technical components that need to be considered
At Somer Design, when we build your website, we take great care to first backup the website and check the website after our updates for any issues. Our software keeps a record of plugins we update, so if there is ever an issue, we see what plugin version was changed and revert back. Also included is a monthly maintenance report showing performance and security scans. If in the event we ever catch a plugin issue, it becomes a support ticket, and we address it before you ever know there's a problem.
It costs more to fix than maintain
A website that's been neglected will cost more to fix and update than one that's been looked after. Going back and fixing problems without a regular history of maintenance may take longer and result in your website being down for a period of time. A better solution would be to sign up for a regular website care package and ensure that your website is always working.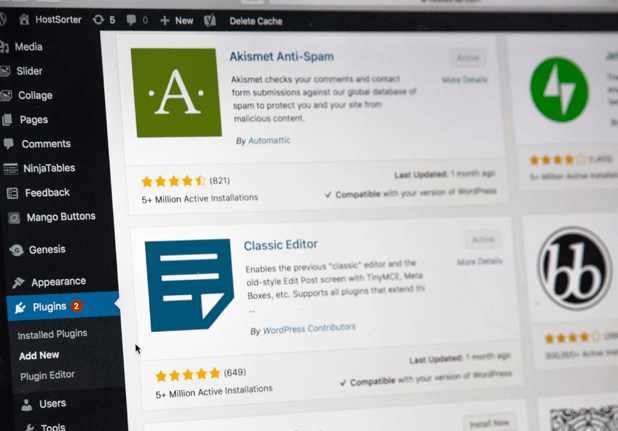 What does a Somer Design care plan include?
Software updates
Software updates to your website and plugins are vital. They are necessary to patch security holes found in your WordPress plugins and themes.
Daily and weekly backups
If something goes wrong, backups enable you to restore your website quickly. If not completed, you risk losing all of the content and data from your website.
Security updates with a scan of WordPress site
Website hackers, sadly, are a reality. Our care plans include regular security scans to ensure there's no risk to your site's security.
Uptime monitoring
Unfortunately, websites can crash. It happens to your car, it happens to your boiler, and it could happen to your website. But if you have a dedicated team monitoring your website, problems can be resolved much faster. If you don't have someone watching for these issues, your website could be down for an extended period, leading to a loss of website visitors and potential customers.
Performance/ Speed Testing/ Monitoring
We conduct regular speed and performance tests to ensure your site is working up to speed (literally). It's one less thing you need to check.
Regular Support
If you have an e-commerce website, regular care is even more critical. WordPress core updates are automatic, but they can cause formatting and design problems if not checked over.
Reporting
We'll keep you updated on how your website is doing through Google Analytics and other tools. We'll also make suggestions for design and content improvements.
Somer Design care plan packages


Get your care plan today
If you have a WordPress website and need a team to maintain it, give us a call on 020 7112 9068 or email us at [email protected] to learn more. We can provide care plan services to websites we've built and websites we haven't.