Coaching has quickly become an oversaturated market, which makes it all the more important to stand out! Whatever coach or consultant you aspire to be, digital marketing will be beneficial in increasing your awareness and building your business.
Traditional marketing refers to the promotion of products or services through traditional media such as print, radio, television, and direct mail. Digital marketing refers to the promotion of products or services through digital channels such as websites, social media, email, mobile apps, and search engines. Both traditional and digital marketing can be effective in reaching target audiences, but digital marketing typically offers more data and targeting options, as well as a lower cost per reach.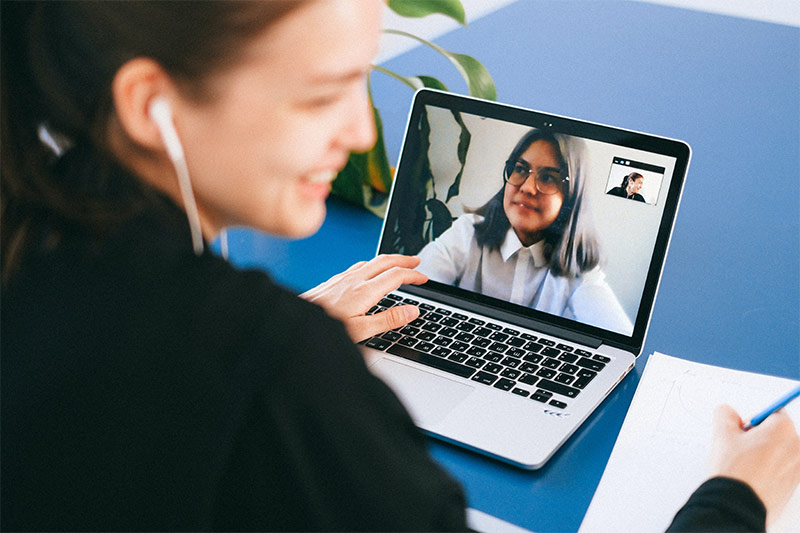 Read on for 9 digital marketing tips – specific for coaches and consultants, and get in touch with us at Somer Design for personalised marketing and brand advice.
As a coach or consultant, creating a successful business requires a solid marketing strategy that will help you attract and retain ideal clients. In today's digital age, online marketing has become essential for any business looking to reach its target audience effectively. Whether you use email marketing, social media marketing, or content marketing, there are various techniques and strategies you can use to increase your visibility and enhance the customer experience.
In this article, we discuss nine digital marketing tips that coaches and consultants can use to create a compelling digital marketing strategy, including how to create content, build an email list, and target your ideal clients. By implementing these tips, you can improve your online presence and grow your business.
1. Grow Your Connections with Networking
How many friends do you have on Facebook? How about the contacts in your phone? What about your Instagram profile? However big or small, this is a great place to start networking for potential clients. Start with your inner circle and spread the word to let your friends know you're starting your own business endeavour.
2. Offer a Free Coaching Call to Potential Coaching Clients
Nobody likes working for free but how often do we prefer to sample a product before we buy? Think of this much like a movie trailer – not many people want to see a movie without getting a short preview of what they're getting into! Likewise, allow yourself to showcase your skills in a free coaching call. It doesn't have to be long or extremely in-depth, but this will help build trust and relationship with clients and ultimately encourage conversion. Make sure this offer is visibly displayed on your social media profiles, website, and other marketing channels – a hidden or hard-to-find offer is the same as having no offer at all!
3. Create an Unforgettable Brand
Building up your name in the industry is key, although you'll only be memorable if it's distinctive. Establish how you are different by getting back to basics. What is it you are offering and why is this important to your audience?
Often it helps to consider what you are offering to the customer beyond tangible value. For instance, if you're a speech coach not only is your product to offer speech aid but it is also to make your client more confident in speaking, perhaps in front of a crowd or in a business setting. Tailor this concept to your product offering and intertwine your brand communications with it.
4. Be Engaging with Video Explainers
Video explainers can be a great way to showcase not only your skills and knowledge but also your charisma and likability. They don't need to be lengthy and only require a phone camera and social media page to get started. Think a 30 second video of your top 10 tricks for your specialisation in coaching. Once you've created your video, share it everywhere – one viral video could transform your business!
5. Showcase Your Results with Video Testimonials
This is essentially a filmed testimonial demonstrating your ability to solve a client's problem and boost their confidence. Not only is this a great opportunity for storytelling and creating relatable content for potential customers, it also offers significant credibility. Having a 'real person' attest to your skills is often more effective than written reviews which can't quite put a name to a face. Consider these videos a comprehensive referral for your services.
6. Build Partnerships with Brands You Admire
(In your non-competitive market!)
For instance, if you are a fitness coach, partner up with businesses who make workout gear or equipment. These businesses aren't in direct competition with you but still relate to your field. This will enhance your brand image and increase awareness by combining audiences. If done effectively, it can also facilitate brand image transfer whereby positive attributes of the partnering brand may be 'transferred' to you by means of association. Just be careful to choose the right brand to avoid scandal!
7. Collaborate with Influencers
This doesn't mean you have to partner with an A-list celebrity, but it does mean you should choose someone with a following that has a similar target audience to you. They don't have to have millions of followers, but comparable values are crucial here to ensure they have the right fit for your brand. Going live with an influencer can often gain more traction than a sponsored post, so keep engagement and video content top-of-mind in this scenario.
8. Prioritise Website and Blog Marketing
Yes, social media platforms are a huge part of digital marketing but so is a website. Afterall, you need a place to be linking back to as a hub for your key business communications and offerings as a coach. A website can be a great point of content in addition to your social channels, and will enhance your credibility and professionalism.
In support of this, blog marketing can be a useful tool for gaining traction to your website. It's a great way to demonstrate your knowledge and skills as a coach whilst targeting your niche area of customers.
Blog marketing should include (but isn't limited to):
Content research
Link building
Relevant keywords for Search Engines
Blog post content
Frequently asked questions
Industry trends
Unsure where to start? Reach out to us at Somer Design for a consultation.
9. Develop a Loyal Community
Now that you've developed your coaching network and client base, it's time to develop a community. Start a Facebook group with a clever name, applicable to you and your followers. Enhance the shareability of your content across all platforms and make sure you're continuing to link back and forth between channels to enhance growth. While operating your community may not offer direct revenue, it is one of the most important marketing channels you can maintain as a coach. It offers extensive opportunities to build your authority, launch new products, and grow your business. Building a community should be near the top of your priority list!